Happy Valentine's Day everyone!
Jill Shalvi
s is helping us celebrate the most romantic day of the year with a giant Valentine's Day giveaway! She's giving away a handful of her books and let me tell you, it's pretty awesome!
To start things off, Jill has graciously offered up: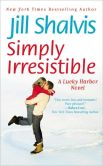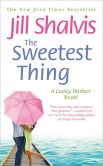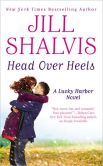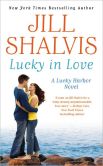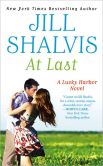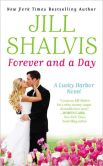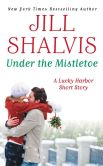 and...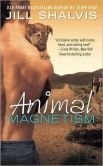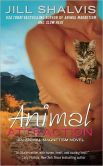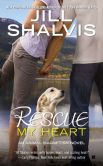 3 SETS OF HER ANIMAL MAGNETISM SERIES!
All you have to do to enter is leave a comment on this post and tell us what you love most about Valentine's Day. Being a lover of romance, there's bound to be something you love about today, right? Share your stories with us and spread the word, spread the love! =)
Speaking of spreading the love, we're also giving away a $25 Godiva Chocolates gift card to one lucky commenter so make sure you stop by and get your comment on.
Good luck to everyone! This giveaway will be open until the end of the month. Giveaway will be closed to new entries on February 28, 2013 at 11:59PM, PST. Please include a valid email address with your comments and as much as we'd like to include our international friends, this Valentine's giveaway is for U.S. residents only..sorry!
Don't forget to keep your eye out for Jill Shalvis' upcoming releases from Berkley and Grand Central Publishing.
IT HAD TO BE YOU comes out on May 28, 2013 and it's a Lucky Harbor book, so you won't want to miss this one!
Ali Winters is not having a good day. Her boyfriend left her, everyone in town thinks she's a thief, and now she's about to be kicked out of her home. Her only shot at keeping a roof over her head and clearing her name is to beg for help from a police detective who's as sexy as he is stern....

After a high-profile case goes wrong, Luke Hanover returns to his hometown for some peace and quiet. Instead he finds a bombshell brunette in a heap of trouble. As he helps Ali put her world back together, the pieces of Luke's own life finally seem to fall into place. Is this the start of a sizzling fling? Or are Luke and Ali on the brink of something big in a little town called Lucky Harbor?

And a little later this year, we'll be getting RUMOR HAS IT (November 5, 2013 release date) which will delight fans because it's GRIFF AND KATIE'S STORY! Mark your calendar dear readers!

There are lots to look forward to this year from Jill Shalvis and we're doing our happy dance in our excitement!

GOOD LUCK TO EVERYONE!

We hope you guys enjoy your Valentine's Day!
Share this post!