We have a special feature for you today, fellow Book Bingers. Author Lauren Jameson recently interviewed bestselling author Sara Fawkes and we're lucky enough to be able to share it with you.

______________


From

Dickens

'

The Pickwick Papers

to works by eclectic author

Henry James

, from

Francine Pascal

's

The Sweet Life

(Sweet Valley) to

Beth Kery

and

Opal Carew, the serialized novel first gathered steam in the Victorian era and has never really gone away. That said, in 2012 the format rose to prominence again. One of the first stories to gain popularity last year was Anything He Wants by Sara Fawkes, which was originally self published on Amazon and is now distributed through St. Martin's Press. I had the opportunity to meet Miss Sara last year in Anaheim, and her enthusiasm for the format inspired me to try my hand at my own, giving rise to Surrender to Temptation (NAL/ Intermix). To help me celebrate the release of Part 4- Tempted to Entice, Sara kindly agreed to answer some of my questions...
LJ
: Your serial, Anything He Wants, was one of the first in the resurgence in popularity of the serialized novel format. I know the idea for Surrender to Temptation was sparked after meeting you and being exposed to your enthusiasm for the serial. Why do you think the format is so popular right now?
SF
: You know, I don't think the format ever left popularity, it just fell off the traditional publication radar. I come from a fan fiction background where authors regularly put out bits of a story as they write it. I know there are still some authors out there who, were it legal, I'd pay to read just to get my hands on the next juicy bit of story from my favorite characters. Part of that actually is what inspired me to try my hand at serials, to see if what works in fanfic could possibly work on a more traditional, global scale. I'm happy to say the experiment worked: serials are a viable media, although somewhat confusing to many who are used to novels.
LJ
: Both of our serials have an alpha male/ billionaire/ dominant hero and a sweet, submissive yet spunky heroine. Despite a similar premise, however, Lucy and Jeremiah from Anything He Wants and Devon and Zach from Surrender to Temptation are very different, with their own stories to tell. What do you think makes each story of his genre so unique?
SF
: You know, you can read books with the same back blurb, written by several different authors, and each one will have their own stories to tell. I can get into the details of popular tropes and trends, but it all boils down to the reader connecting with the characters. If you can hook a reader into your story, get them to love and root for your characters as much as you love and root for them, then you're doing it right. Similarities are often only skin deep; writing style and how you deal with the plot differs from one writer to another. Zach and Jeremiah might embody similar characteristics that readers enjoy, but how they got there and what they do with the situations presented are what makes each story unique.
LJ
: Some people think that the surge in popularity of BDSM romance is a step back for feminism. Personally, I think that it takes a strong woman to submit and yet not lose herself. What do you think?
SF
: I totally agree with you. One of the silliest assumptions I see in criticisms is that the heroine is somehow less because she relinquishes control to another individual. There are a number of very talented, driven women who willingly submit; they control so much in their lives that it's hard to let go in the bedroom. I find women like this fascinating; they have their lives fully under their command, are strong in every sense of the word, yet find sexual fulfillment by allowing another to make the decisions. These are the kind of women I find interesting, and these are the kind of heroines I love reading/writing about.
LJ
: I know we're both big fans of Cherise Sinclair's amazing BDSM romances. What other erotic romance authors do you enjoy?
SF
: Well, for BDSM I'm also a big fan of Lexi Blake's Masters and Mercenaries series, as well as Kallypso Master's Rescue Me series. Outside of BDSM I read a lot but have recently gotten into Evangeline Anderson's Brides of the Kindred, as well as the latest "Curves" (BBW) trend from a variety of authors like Christa Wick and Jordan Bell. I love to read and love Alpha males and sassy heroines, so when I find a story like that I'm a happy duck!
LJ
: And just for fun, if Lucy and Jeremiah from Anything He Wants went on a double date with Devon and Zach from Surrender to Temptation, where would they go... besides a BDSM club, of course?
SF
: Probably someplace super fancy, but who knows if they'd stay there long enough to eat. Both men have strong appetites…and not just for the food. Whew, those ladies of theirs must be worn out from all that attention!! ;-)
Thanks for chatting with me Sara! Anything He Wants is available now at booksellers everywhere, as is Surrender to Temptation Part 4- Tempted to Entice! Happy reading!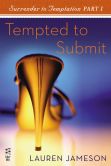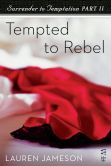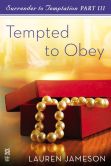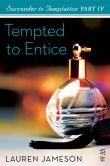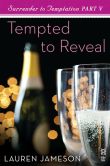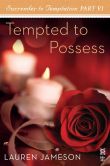 Lauren Jameson
is a writer, yoga newbie, knitting aficionado, and animal lover who loves in the shadows of the great Rocky Mountains of Alberta, Canada. She also writes erotic romance as Lauren Hawkeye for Avon and Harlequin. For more on Lauren visit her website at
www.LaurenJameson.com
and follow her on Twitter @Hawkeye-Jameson. Share this post!